Flip
This is a good one to play before the warm-up.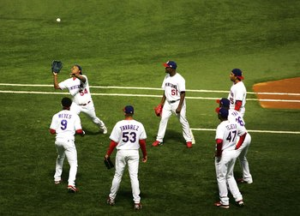 Video: Baseball Flip Game 

Purpose
This drill does not do much on improving a player's skills, but it does something better than that—it creates some friendly competition and great team camaraderie.
If done right, the game will be intense and it will psyche up and unite your players before they go to work on the field.
Rules
Players can only flip the ball with their glove (not their throwing hand).
Can bounce the ball in their glove until the flip to the next player.
Must pass the ball between the next player's knees and shoulders.
Players decide how many drops or missed throws before a player is out.
Last player standing wins.
Glove Flip Competition
May come in handy for instance if second baseman needs to flip to first base.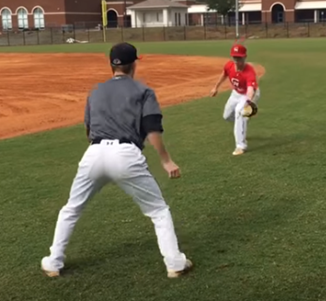 Video: Glove Flip Competition (Winning Baseball) (1 min)

Two players approximately 5 yards apart.
See how many glove flips they can do in 20 seconds.
In this case, they are catching the ball in glove before they flip the ball.
Pepper
Over the years, this drill has become a classic and has come to have several variations of play.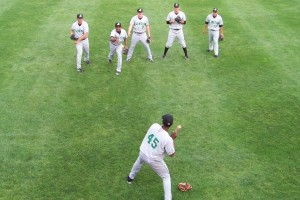 Purpose
The point is for the hitter to hit the ball hard. That, coupled with the short distance, will teach the fielders to react quickly to a ball hit off the bat.
Rules
Line up about 5 to 7 players in a line facing a batter about 20 feet away.
Batter must hit a solid ground ball or line drive to the group of fielders.
If a player bobbles the ball when it is hit at him, then that player is out.
The last fielder standing will be the winner and get to be the hitter next.
Relay Race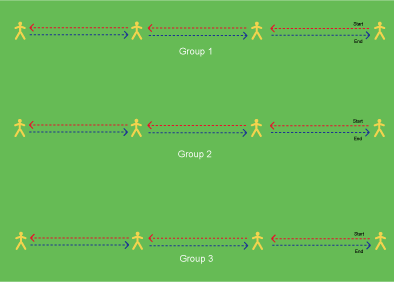 Purpose
This drill will simulate the motions that fielders go through when relaying the ball from the outfield to a base. Players will learn how to line themselves up for a throw and develop quick hands.
Rules
Divide your team into even groups of 4 to 6 depending on the size of the field and your players' throwing capabilities.
Have each group line up parallel to each other and spread them across the outfield.
Have each group start with the ball on the same end.
Make it a competition on what group can relay the ball to the last player and back the fastest.