Remembering Henri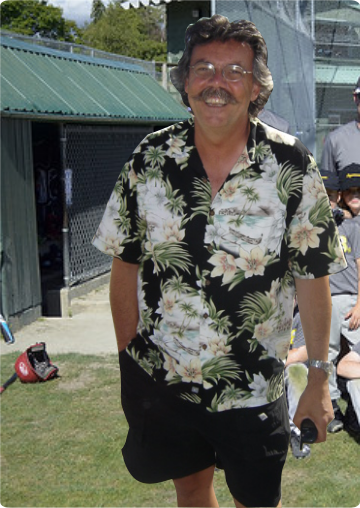 Henri Lorieau was the President of WRSSBA from 1998 to 2005 and "the face" of the annual July long weekend mini-8s tournament held at Centennial Park.
Sitting in his Hawaiian shirt above the concession stand, he would simultaneously announce, play cool music, scorekeep and nickname the eight year-old players on all the teams. For so many children, participating in the WRSSBA Mini-8s tournament was the highlight of their baseball lives.
After several years of positive living with cancer, Henri passed away November 2015  at the age of  62.
After his death the Lorieau family and friends honoured Henri and hosted an inaugural Henri Lorieau 8U tournament in July 2016 .  The intent is to host it annually with proceeds going to the charity of their choice.
For 2017, the Lorieau family donated half of the $3000 tournament proceeds  to the BC Challenger Baseball program and half to the BC Cancer Agency.
Thanks for everything, Henri…
2018
The 3rd Annual Henri Lorieau Tournament was another great success, helping to further strengthen the legacy Henri created for our baseball community.
A team of volunteers, including the entire Lorieau family helps organize the annual WRSSBA 8U tournament, which maintains the theme of 'competitive fun'. All funds raised from the Tournament are donated to the BC Cancer Society and the Little League Challenger Program, on behalf of the Lorieau family.
Following the Opening Ceremonies and ceremonial first pitch thrown by Julie Lorieau, the eight team tournament got started with round robin play. Results of these games determined the seeding for the lasts days Championship Round.
Mondays games saw White Rock out last Whalley, 10-8 in one Consolation game while Langley edged Coquitlam 11-6 in the other Consolation match.
The Semi Final games saw New Westminster top Mt. Seymour 12-3, and Hastings sneak by West Vancouver 13-12 in a hard fought match that had fans on the edge of their seats until the final out. West Vancouver then played Mt. Seymour, to land them the Bronze Medal with an 11-4 victory.
The Gold Medal game featured Hastings and New Westminster, both with unbeaten records of 4-0 coming into the Championship Final. The game went back and forth, with Hastings, behind some outstanding defensive play, eventually emerging with a 7-3 victory and the Gold Medal.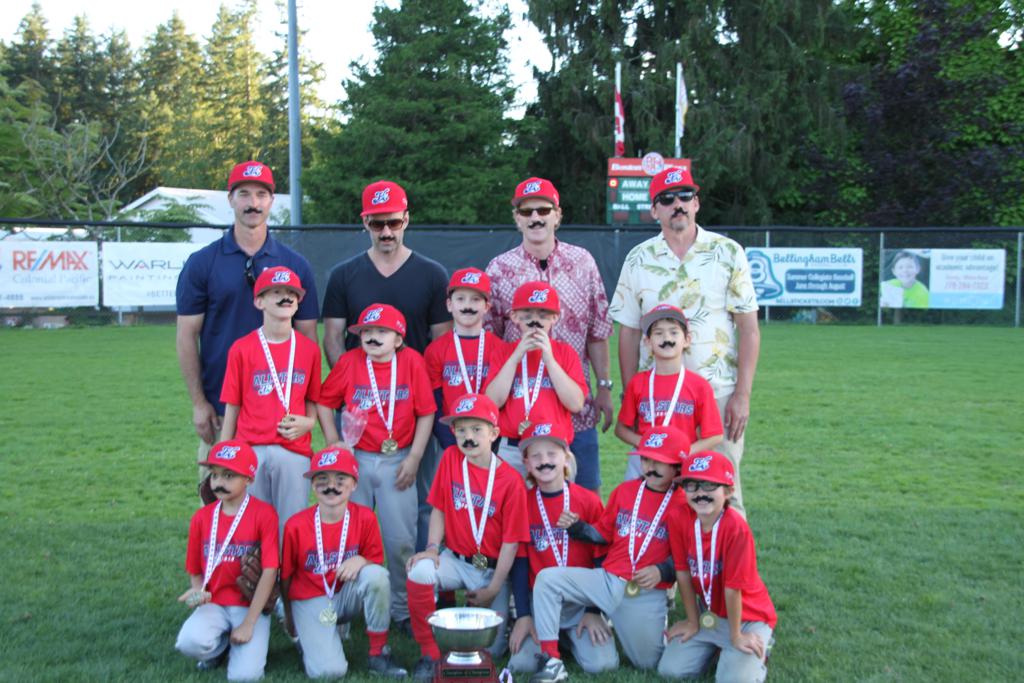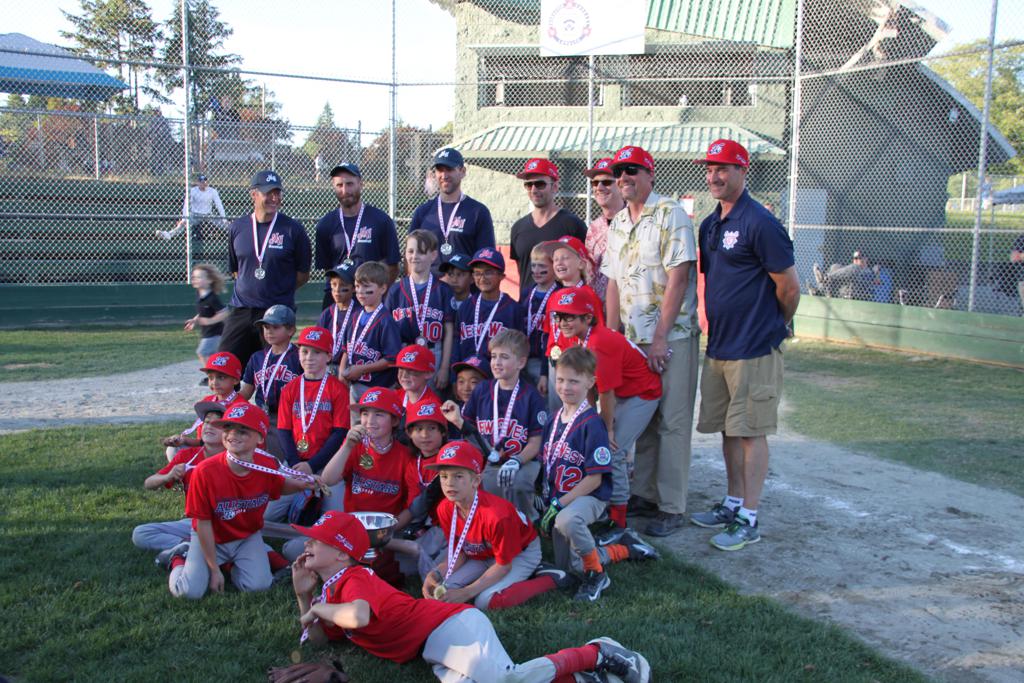 2017
Congratulations to the 2009 White Rock Tritons for capturing the crown in the 2nd Annual Henri Lorieau tournament.
Thank you to the Lorieau family, John Hogg, and all the volunteers for making the tournament a great success.