For Coaches and Managers
Managing Email Notifications
Two ways to make sure mom and dad, or anyone else, get copied on any message sent through SportsEngine.
Video Instructions …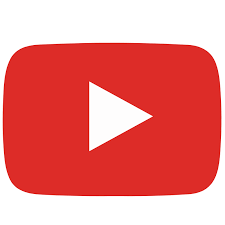 Managing Your Team
For coaches and managers, we have two tutorials on how to use the SportsEngine's Manage Team desktop program and mobile app to manage (e.g., add/change/cancel events, see player availability) your team this season.
Video Instructions …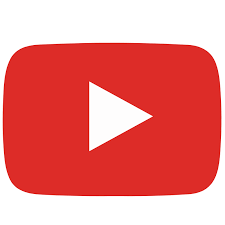 Using the SportsEngine Mobile App
The SportsEngine app provides the features of Teamsnap while being fully integrated with our website, and it's free!
Video Instructions …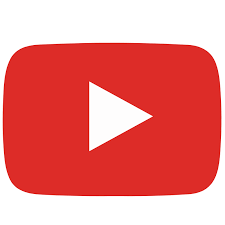 Syncing the Team Schedule with Your Personal Calendar
If you want to have all of the team events on your Google, Outlook, or any other calendar, follow this video.
Video Instructions …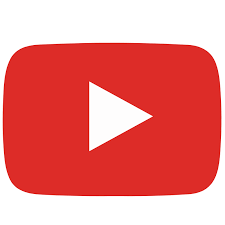 For Parents
Syncing Your Calendars
If you are using SportsEngine and TeamSnap to find your events and getting frustrated having to use two apps, you should try syncing your team calendars and your family calendars. Then you will be using your phone's calendar primarily to view events and for reminders and only using SportsEngine or Teamsnap to let the coaches know of your player's availability.
It takes a little work initially, but it will make your life just a bit easier to manage.
The iCal Feed Link is posted on your division page under Divisions & Teams.
Note. To take this one step further, since you are getting notifications from your phone or home computer calendar and you have synced all your calendars so that if there is a change in location or time your (phone/home computer) calendar will be updated automatically, you can turn off the email notifications from SportsEngine. See the bottom of Setting Up Notification below for help with this.
Find Your Team for SportsEngine App
If your team is not showing up automatically on your SportsEngine app, you may need to enter your mobile team id in the search box. Ask your team manager to provide you with the ID.
For more information, see Finding and Following Teams.
If you enter the team ID and you get "No results found", you may be using an account where the player is not setup. In other words, the player is setup/registered under a different account. If your spouse uses a different username than you, logout of SportsEngine and login with her/his username.
Or possibly you are using the correct account, but you are not setup as the guardian for the player.
To be added as a guardian, either ask the player's other guardian to add you as explained in the following page or ask your team manager to ask the webmaster to connect you to the team.
Setting Up (Turning Off) Notifications in SportsEngine
Parents/coaches, you can receive notifications via email and text messages.
To receive notifications (e.g., a new game/practice or a cancellation) you (i.e., parent) need to setup the email address(es) and mobile phone number(s) on your player's profile.
To access your SportsEngine account, click SportsEngine Account and log into your account or
Click the SE symbol on the above menu bar.
In the top right corner, click Sign In.
Click the blue circle with your initials and then click Settings.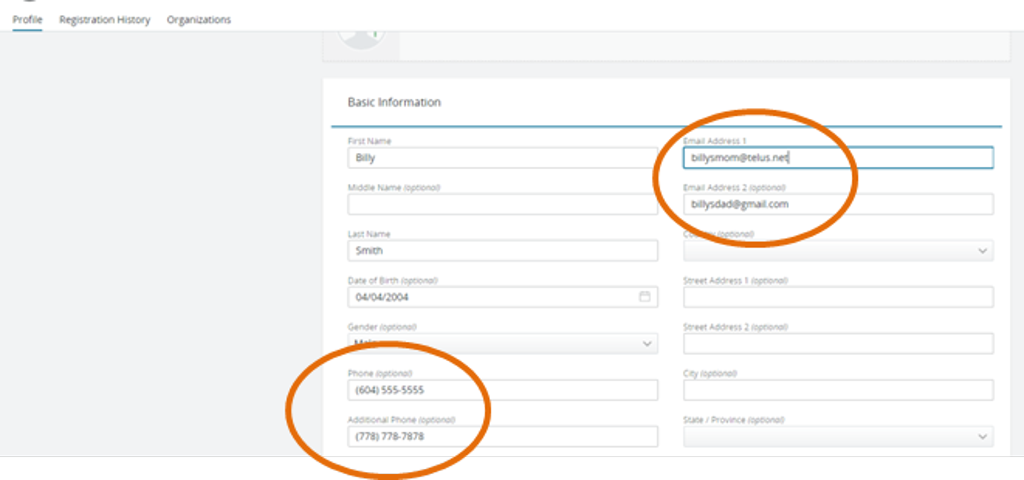 There are only two email addresses per player. However, if you want to add additional email addresses, you can by clicking Add Contact on the above screen.
Then you need to go to the Account Settings for your account and check the boxes beside the email addresses and mobile phone numbers for the player.

If your player's team is using another app (e.g., Teamsnap), and you want to turn off notifications from SportsEngine, then make sure the check boxes are unchecked next to your player's name.
Note. If you are not interested in receiving game and practice reminders or in receiving email messages from the association, you can uncheck your email accounts. Unfortunately, at this time, it is all or nothing when it comes to emails—if you uncheck your email address for your player, you will not receive any emails generated in SportsEngine. However, to receive text messages from coaches or parents, via the mobile app's Messages and Chat functions, make sure your phone is checked. Event reminders are not texted, so you will not receive event reminders via text from SportsEngine.