4th Annual Henri Lorieau Memorial Tournament – Wrap Up
The 4th Annual Henri Lorieau Memorial Tournament was another tremendous success, helping to further strengthen the legacy Henri created for our baseball community.
A team of volunteers, including the entire Lorieau family once again helped organize the annual WRSSBA 8U tournament, which maintains the theme of 'competitive fun'. All funds raised from the Tournament are donated by WRSSBA to the BC Cancer Society and the Challenger Program, on behalf of the Lorieau family.
The Opening Ceremonies and ceremonial first pitch – a perfect strike thrown by Julie Lorieau –  took place on the first day of the tournament. This year included the Challenger Division participating in the ceremonies and playing a feature game, which immediately followed the ceremonies. It was an opportunity for all the participants to be a part of the tournament and showcase the program for the community.
Saturday and Sunday games saw round robin play completed, with the results determining the seeding for Monday's  Championship round.
Monday started with Coquitlam outlasting Whalley in the first Consolation game, with White Rock defeating West Vancouver in the other Consolation match.
In the first Semi Final game, Langley put up a spirited battle against an undefeated New Westminster team, eventually going down to defeat by a 9-5 score. The second Semi Final had everyone on the edge of their seats with Hastings edging out Mt. Seymour 12-11 in a match that ended  with a walk off hit in the bottom of the last inning. Langley then edged out Mt. Seymour to capture the Bronze Medal.
The Championship game featured the same two teams as last year, with New Westminster getting revenge for last year's loss. New Westminster's bats came alive early and often, proving too much for the Hastings team, with the game ending in a multiple run deficit, and New Westminster taking the celebratory run around the diamond with the Trophy and sporting their 'Henri Lorieau Moustaches' for the winning team's picture.
It was another great tournament, with perfect weather and a great atmosphere for the entire weekend. Thanks to all participants for keeping the spirit of 'competitive fun' alive and well at Centennial Ball Park.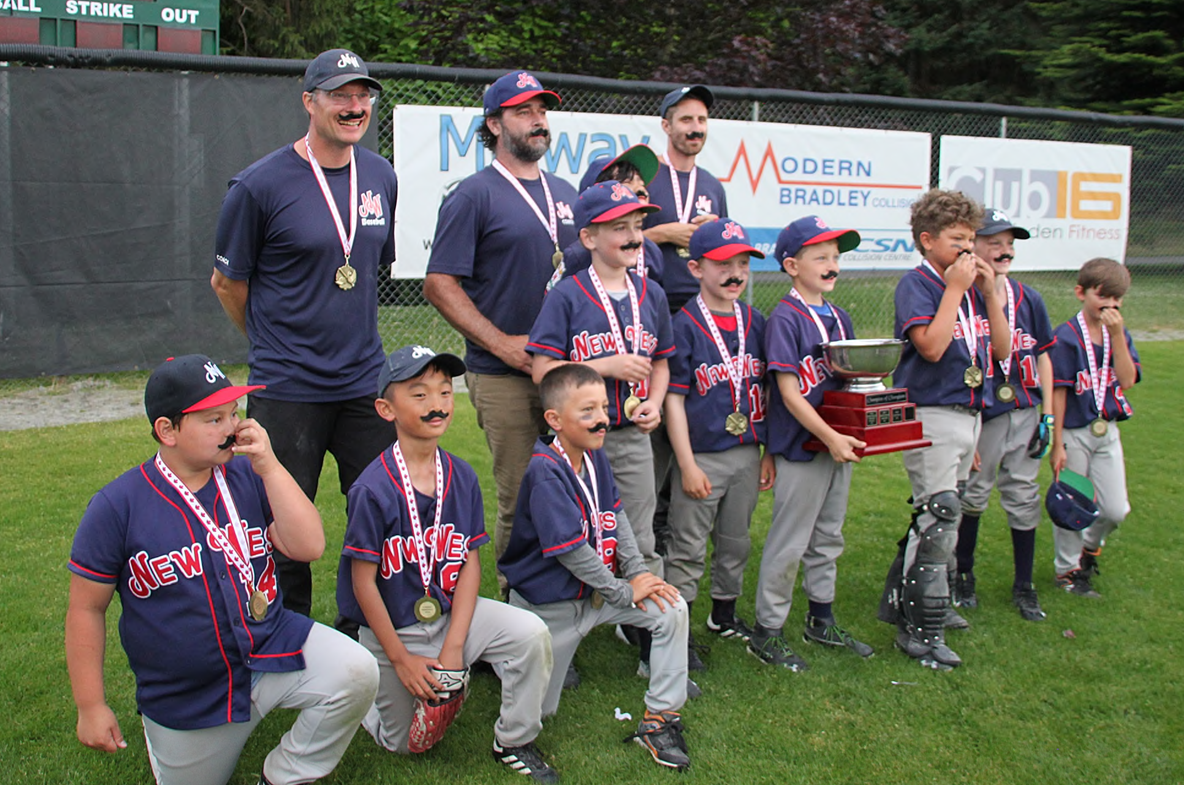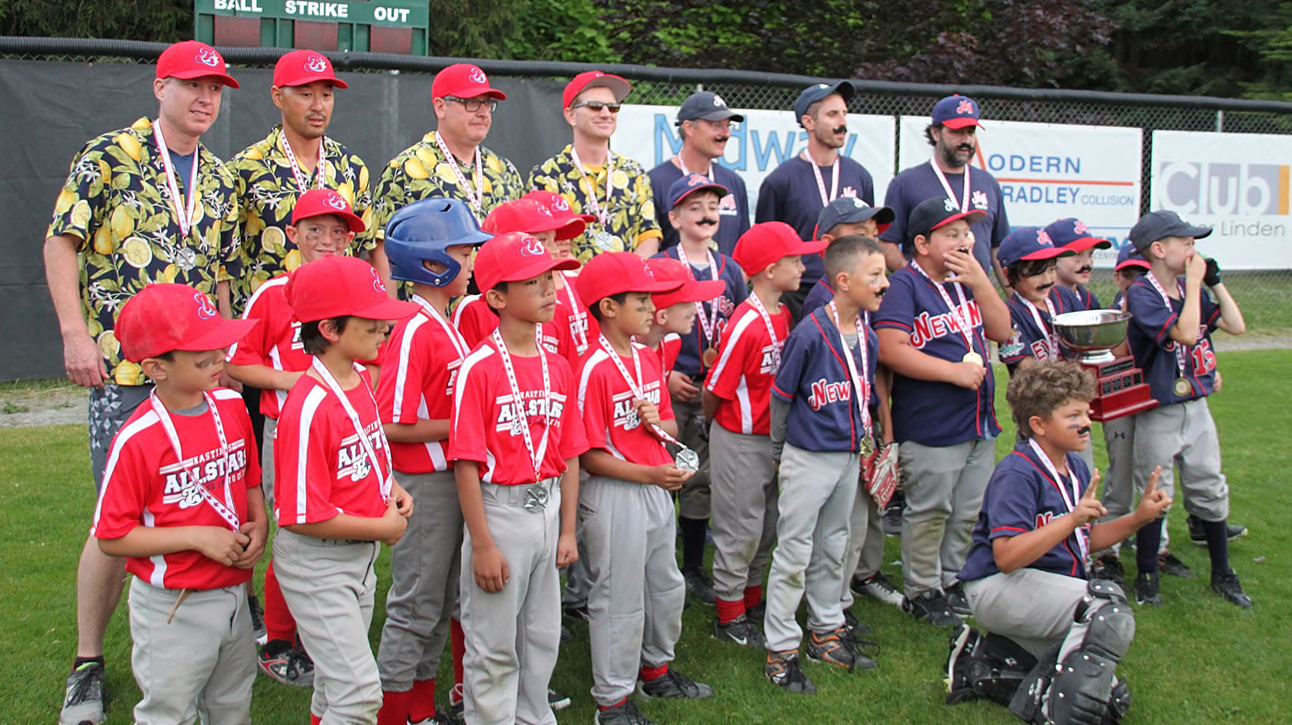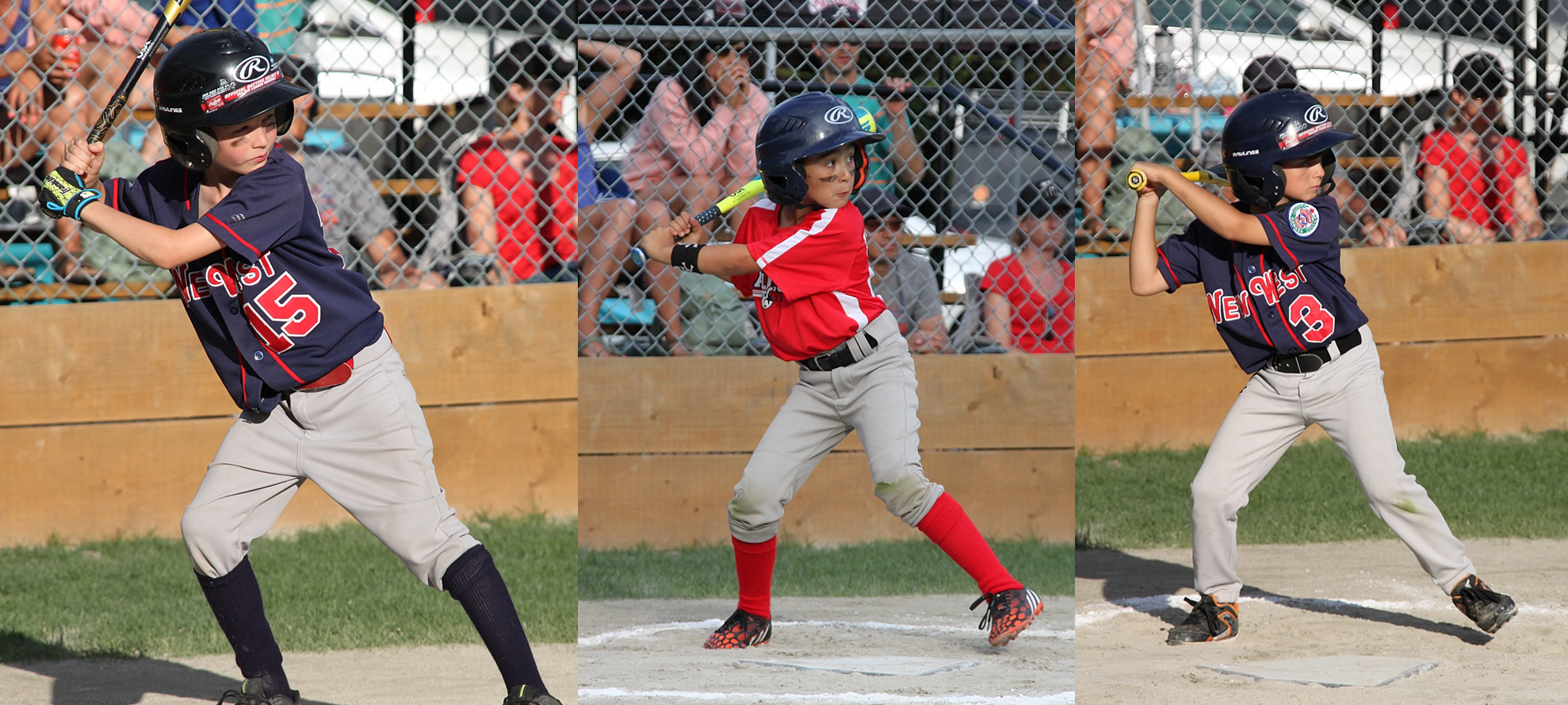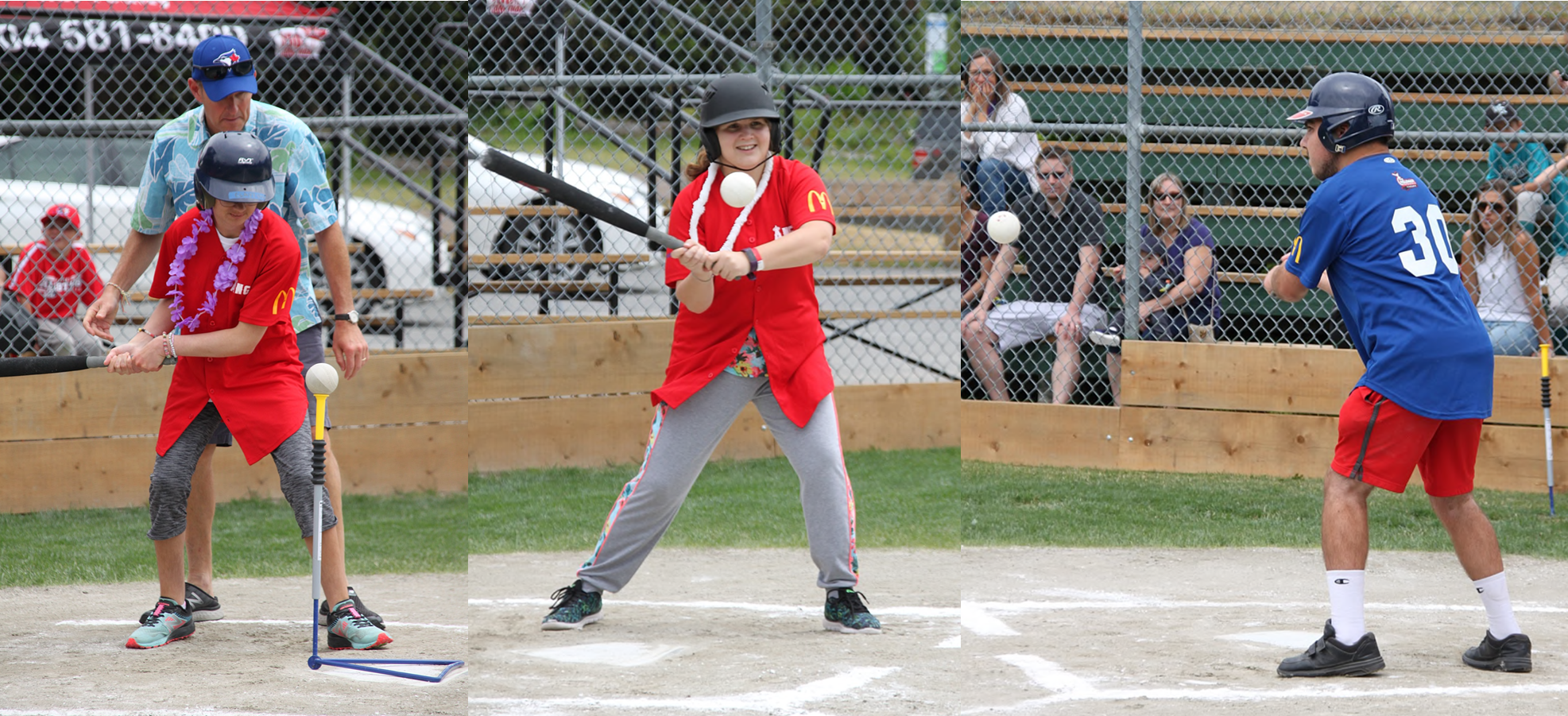 Thanks Henri!